Training for managers and sales people
immediate action to encourage appropriation and anchoring
Our methodology is based on co-construction:
With our clients, in order to develop and implement the most effective system, whether face-to-face, blended, or full distance learning,
Between MARCOPOLO collaborators, to bring a constantly renewed look to our programmes: the viewpoint of the instructional designer + that of the facilitator + that of the business and management professional = tailor-made in action!
Training according to MARCOPOLO? Pragmatism, agility and creativity!
Pragmatism, by capitalising on our experiences as consultants, while keeping our reflexes from the time when we were in our clients; shoes…
And creativity, not just for the sake of thinking outside the box, but because innovation is essential to engage participants in our courses.
Well-trained, committed participants to perform well in the long term!
Overall satisfaction of trainees :
'"Sales" Training courses – Overall satisfaction of the trainees 9,4/10 – 1028 reviews in the period from May 2020 to April 2022
Management" training – Overall satisfaction 9,5/10 – 560 reviews in the period from May 2020 to April 2022
Discover the list of our face-to-face and blended learning courses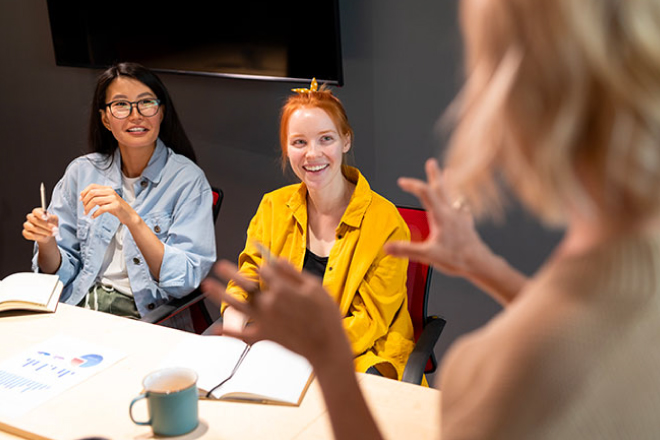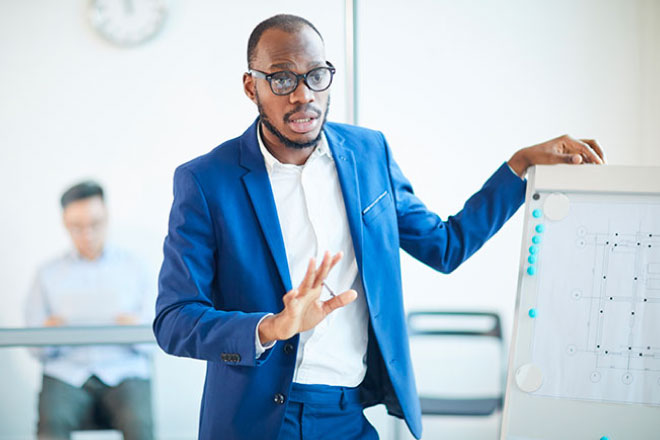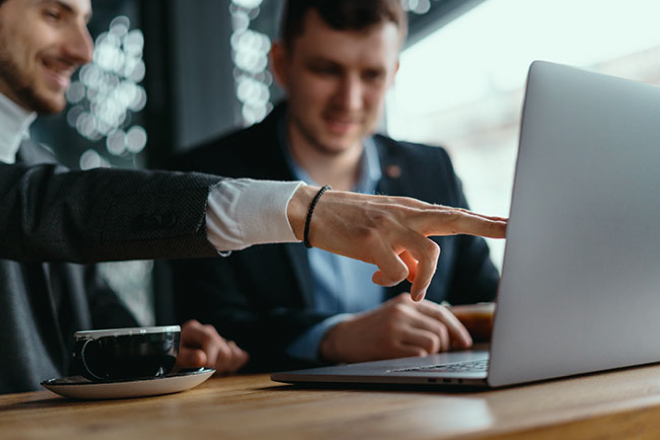 Blended learning
Variety of training times + personal support = lasting commitment and effectiveness!

100% Digital and Blended Training Course

Customised E-Learning modules

Individual and collective remote monitoring

Exercises and Video Case Studies

Synchronous and Asynchronous Tools
Since 2011, we have been offering blended learning solutions, combining face-to-face sessions with distance learning modules.
This type of training brings a lot to the table from a pedagogical point of view, especially in terms of anchoring and commitment. We have selected several platforms, which allow participants to connect whenever they want, throughout their course. Tests, documentation, self-assessments, quizzes, action plans, scores, chat, video, certificates: participants have a wide variety of tools at their disposal in their personal space, to work alone or in teams and to exchange with each other and with the trainers.
The length of the courses and the interactivity give the training a very qualitative and fun dimension, which encourages commitment and anchors the lessons learned in the long term. This is the desired goal!
Experienced trainers
Developing autonomy at the heart of our training approach
To feel, to understand, to act, to inspire, to reinforce… We practice our profession with pedagogical principles oriented towards rapid and operational appropriation by the participants, on a daily basis.
All MARCOPOLO consultants have solid operational experience in customer relations and management in large companies (sales management, national sales management, marketing management, export management, national accounts management, category management, etc.).
Experts in training – from BLENDED course engineering to facilitation – and in change management, the majority of our consultants are also trained and certified in individual and group coaching practices. This enables us to deploy participative teaching methods that aim to get everyone on board, interested and committed !
You can thus rely on a complementary, expert and agile team, connected to the business and human challenges of companies in their markets.
Our vision of the profession: to accompany, transmit or set in motion to develop autonomy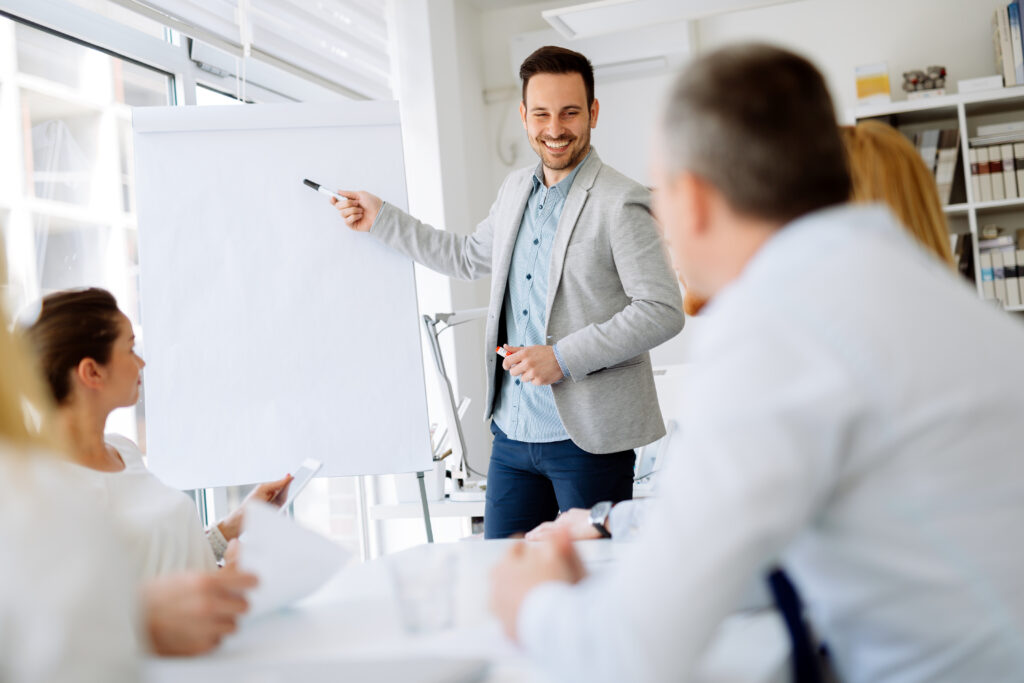 Training for managers :
Some of our modules and training courses
« Day-to-day management »
To adapt your communication style and posture to each member of your team
To build and manage your employees' development plan
To train your team
To build and lead effective, business-oriented meetings
To evaluate candidates' skills
« Strengthen your leadership »
Acquire or strengthen your ability to align your team with the company's vision and objectives
Master the change management process and build the appropriate system
Strengthen your leadership by understanding your own resources
Detect and take into account the support needs of your teams
«Manage and animate the business of his area »
Build a strategy and business action plans methodically
Prepare the elements to be transmitted to the teams to guarantee the implementation, execution and management
« Negotiating with a major client »
Building the business plan and negotiation tactics
Preparing and conducting the KAM negotiation
Leading and optimising the agreement's counterparts through the most effective implementation possible
Sales force training
Some examples of our sales and negotiation training modules and courses
Fundamental modules
« Knowing my environment » (products, markets, customers, distributionchannels, etc.),
« Organising efficientlyt » (targeting potential customers, organising rounds, reporting),
« Commercial arithmetic » (key business indicators and calculations, P&L approach, understanding and building a customer agreement),
« Category management» (growth levers, merchandising principles and organisation of the sales area).
Advanced modules
« The keys to the commercial relationship »(parity between listening and openness, discovering and responding to needs),
« Reinforcing your impact, enhancing your offer » (impactful communication techniques, enhancing the value of figures, assertiveness and boldness),
« Obtaining more by negotiating » (negotiation techniques and postures, obtaining counterparts, knowing how to say no),
« Conducting a value-added sales meeting » (the stages of the sale, key techniques, dealing with objections),
« Leading a network of distributors » (measuring the impact of distributors on your business, helping their teams to sell better),
« Prospecting effectively » (understanding the issues, optimising your development potential and your portfolio), etc.
Advanced courses
« Sector review » (analysis and action plan for the sector),
« Selling a business plan » (building, developing and negotiating an annual business plan),
«Tutoring (coaching and mentoring without a hierarchical link), …
Negotiating a win-win agreement
Developing key negotiation techniques and postures
Credibility speech
GRID
Power cursors
Creating the cooperative relationship
Better understanding the customer to adapt communication
Parity
Refuge behaviours
Strengthen your impact & enhance your offer
Implement impactful communication techniques
Enhance the value of figures
Assertiveness and boldness
Hold your ground
What our customers say: World leader in FMCG
Concrete, practical training, followed up, which gives rapid and lasting results" (HRD Europe, consumer products)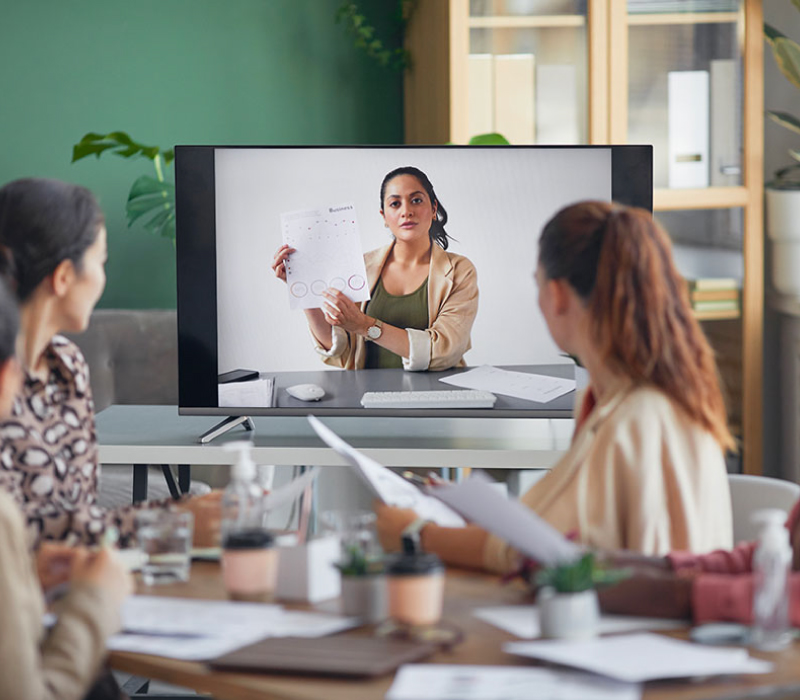 Are you looking for tailor-made courses for your management or field teams?